Taking a bit of traditional drawing, adding in some paint, mixing it up with digital software for some new and crazy fun… A golden fox.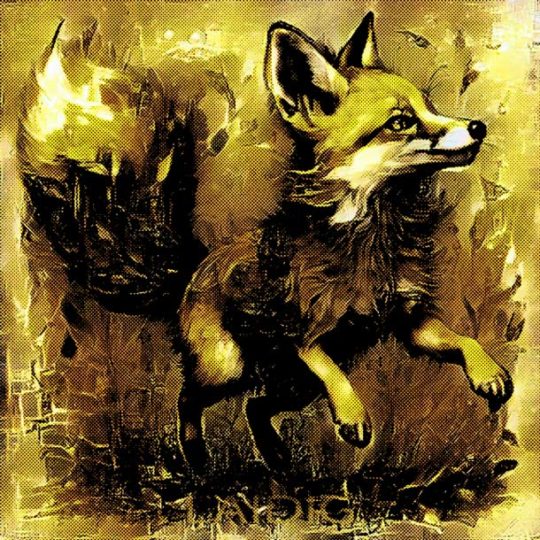 You can get this Golden Fox as a print HERE.
Also cut it up for a T-shirt if you are into that.
Golden fox for luck, prosperity, and joy. Chase the joy!