Belated Concern
A little too little, and a little too late… isn't that how the saying goes?
Too little, too late. Inadequate and not enough? Lacking. I don't know…
Anyways, this is an allegorical painting of an expressive nature I suppose. Make of it what you will.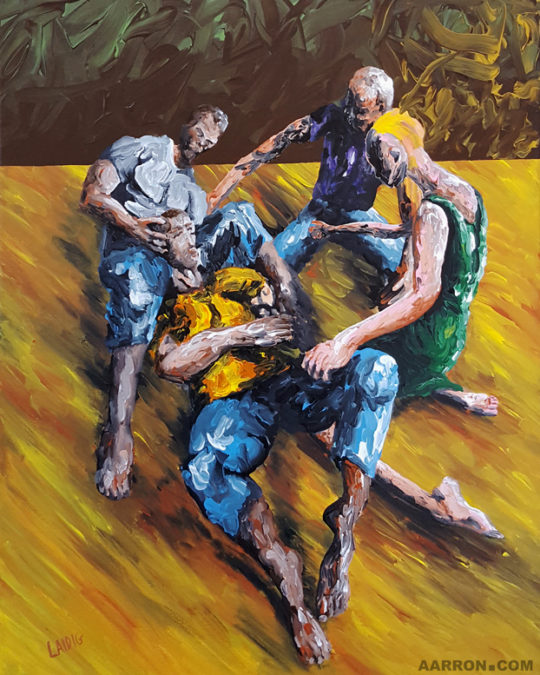 Title = Belated Concern. Size = 16″ wide x 20″ high. Medium = Acrylic paints on stretched canvas. Style Expressive.
Prints can be found via Pixels/Fine art America as usual, or… you can try out ArtPal which is a site I am am just starting to check out. If you purchase a print via ArtPal I'd really appreciate it if you messaged me about your experience. Speed, ease of ordering, quality of print, and anything else that sticks out to you. I've only uploaded a few things to them so far and they seem like they have a cool setup, but I have yet to start promoting my gallery as I would like some feedback first.