Hair Pins
If you are a dancer and ballet is your life then you know all about hair pins and or bobby pins. Well, bobby pins are a hair pin themselves, so I guess that was a weird statement. Either way… if you are a dancer you have an acquaintance with hair pins of one sort or another. The same can be said of family members to those dancers. My daughter is a dancer. She has been twirling around on the floor since three years of age. Our house is a world filled with hair pins. They are randomly found between the couch cushions, on counters, in bags, drawers, and even pockets of our clothes. The crunching sound of an unseen hair pin being sucked up by the vacuum is a regular annoyance. For the record I am pretty decent at putting a ballet bun in. I use mostly bobby pins myself, but it is a mix.
Anyways… on to the art.
The title is "Hair Pins," and it is painted on an 18″ wide x 24″ high stretched canvas with acrylic paints.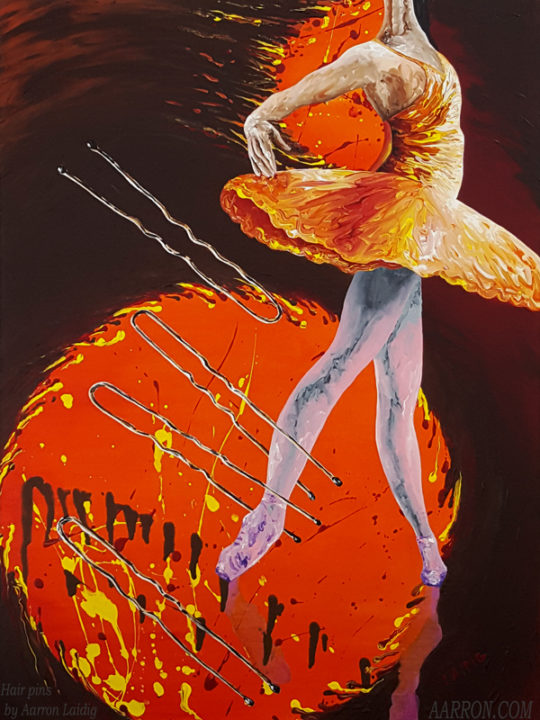 Want prints of this way cool ballet themed painting called hair pins? You can get them right HERE.