A couple cute ones
Had a couple cute ones recently.
I suppose the tattoos are cute in themselves too, but it is the stories/reasons that go with them that I find so cute.
Click on the pictures to read the stories.
The Little Spoon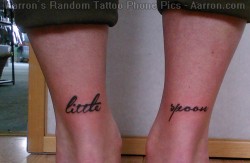 Can you imagine anything cuter than that story?
Freaking awesomeness I say.
Wait… it doesn't end.
Here is another cute tattoo story for you.
Betty & Hulk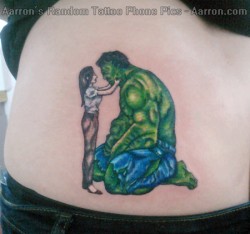 Ah, your heart should be melting after those two fun tattoos.
Need more random tattoo babble? Check out more of my Random Tattoo Phone Pics then.