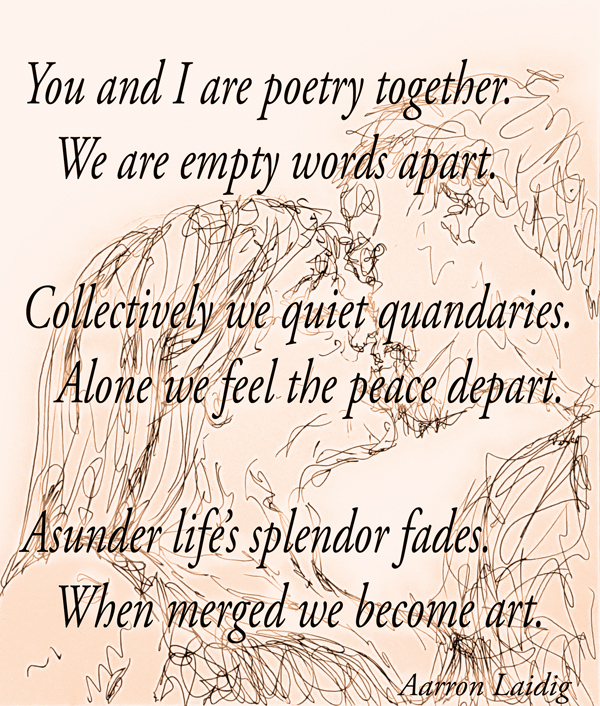 You and I are poetry together.
We are empty words apart.
Collectively we quiet quandaries.
Alone we feel the peace depart.
Asunder life's splendor fades.
When merged we become art.
© Copyright 2020 Aarron Laidig
You can get back to the main post and also find the original scribble sketch which accompanies this poem HERE.