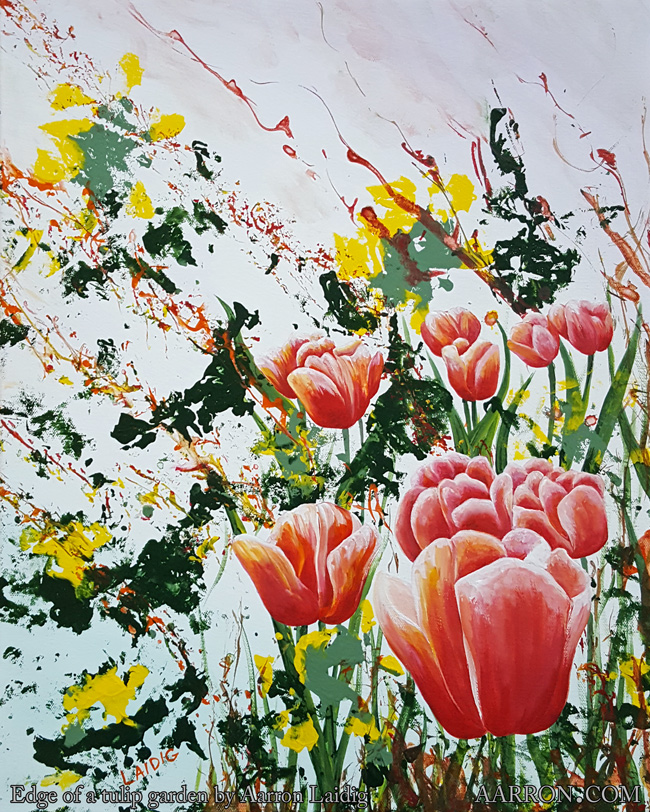 Edge of a tulip garden is the title for this painting.
This painting is 16″ wide x 20″ high on stretched canvas.
Prints of this painting can be had HERE.
You can also get posters, cards, phone cases, coffee cups, and a few other fun things featuring Edge Of A Tulip Garden HERE via Society6.
You can read a bit about the creation of this painting on the original post HERE if you'd like.