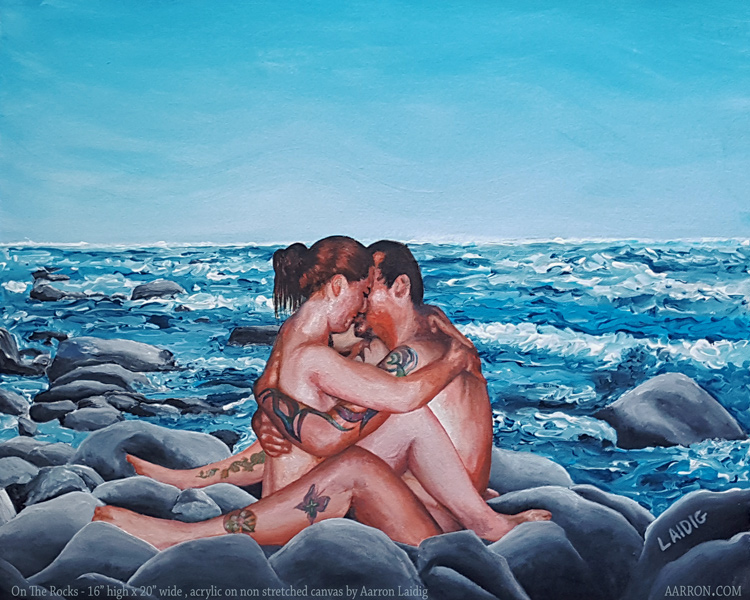 Did this one on sixteen inch high X twenty inch wide non-stretched canvas with acrylic paints.
The title is "On The Rocks," and I'm guessing you can figure out how I came up with the title.
You can get prints of On The Rocks right HERE.
You can read about this painting and find a link to a cool remix HERE.