Wanna Go? » Sandy beach and palm trees painting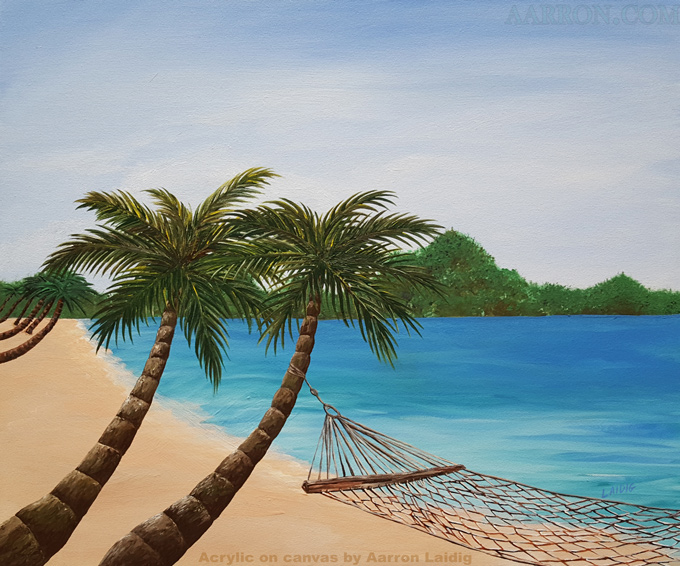 A relaxing place to forget about all the troubles in life and enjoy the important things… palm trees and sandy beach included.
You can read all about this painting and how it came to be in existence on my main post.
You can also get prints, cups, phone cases, throw pillows, and more featuring this painting via Society6.