Threshold
"Threshold" is what I have titled this fabulously fun bit of art.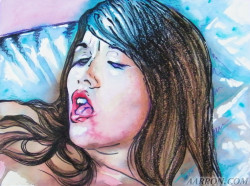 I did this with a combo of Higgin's ink, Micron Pigma pens, Winsor and Newton watercolor paints, Prismacolor Art Stix and Prismacolor colored pencils on a thin piece of Pro Art cold press watercolor paper.
Prints are available HERE.
I also created a souped up version for my SIZZLES collection.
(You need to click the pictures)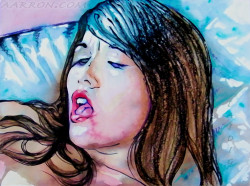 Though it may appear to be only a slight difference at first glance in the case of this one… the digitally remixed version has a completely different texture, more vibrancy, altered colors, and increased contrast. Which is sexier to view I leave up to you.
You can get prints of the Sizzle version of 'Threshold' HERE.