Sexy Sketching
A few new sexy sketches of an erotic nature done primarily with charcoal.
A couple of these I will use to make some SIZZLES, but not sure yet which ones.
You can click on any sketch to see it larger.
Notes are included.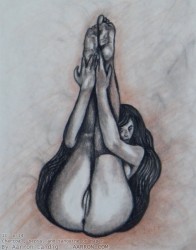 Legs in the air with a come and get me pose.
I did this one with charcoal, sepia, and sanguine.
Who doesn't love a bit of sexy flexibility?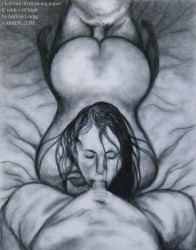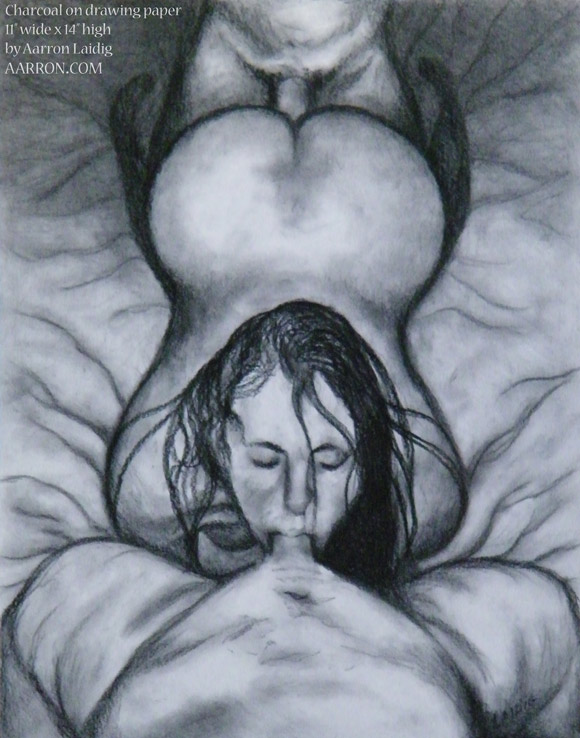 A lovely POV styled sketch in charcoal.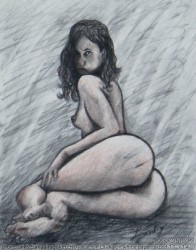 A little bit coy.
I sketched this one with sanguine and charcoal.
After completion of this I looked at it and thought of Schwarzenegger in Total Recall saying he wanted his fantasy girl to be both "slutty and demur."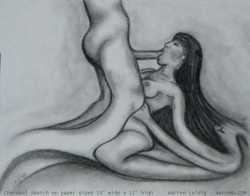 Fantasy below.
This was a free flow sketch in charcoal.
No models or references used… just a wild doodling moment with a bit of an old memory attached.
The theme is of fantasy.
The naughty thoughts that may flow through some women's minds during sex, and how real it can become until rapture takes them.
Like my sketchy stuff?
Then check out my Sexy sketchy section on Imagekind.