freckles are like candy sprinkles says I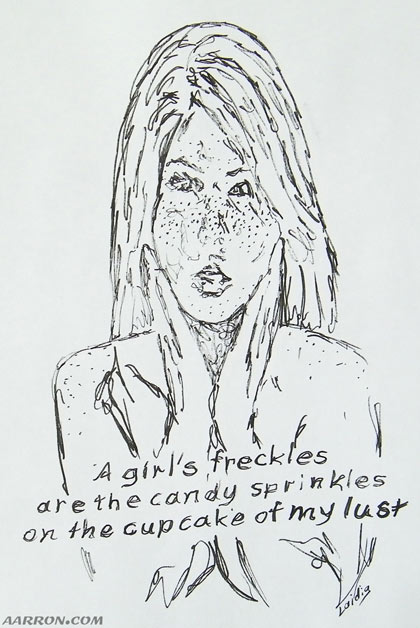 I made a post about this on my art blog back when I doodled it.
It basically talks a whole bunch about freckles, includes a mini rant, and finishes up with me saying that freckles are cute, sexy, hot, and kinda like candy sprinkles on the cupcake of my lust.
Read it if you are interested. Read it if you have freckles.