Tootsies can do magic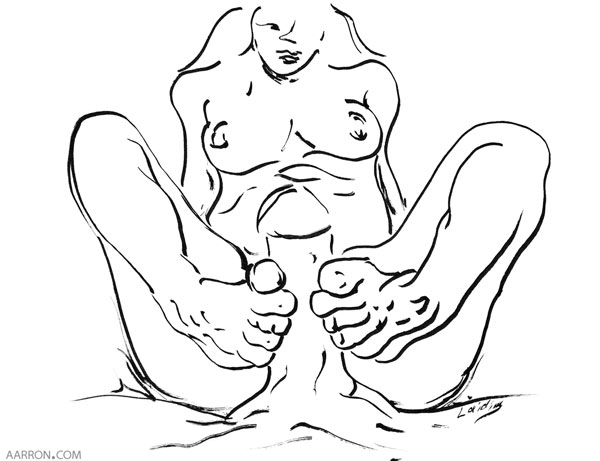 I doodled this gal giving me a foot job one day because I was thinking about this girl way back that used to love to tease and play for like an hour before she would get to the F'n.
She was a teaser to the hilt. She would tease in any and every way you can imagine until you started begging.
Her special thing though was getting me to the very edge with her mouth and then keeping me right there with her tootsies. Oh...
I love a tease.

I liked this little ink sketch and thought it deserved some extra attention so I made a little animated gif showing a bit of the footsie squeeze going on.
Feel free to download and share. That is what I made it for. Send it to a gal who has pretty feet and knows how to use them. If you are that gal... send it to the guy who appreciates your chams the most.